Past Projects
Discover the expertise of the Consulting Engineers Corp. by browsing our project gallery now.
Always keeping safety and long-term functionality as our guiding posts, we design to enhance the seismic preparedness and stability of each building, allowing them to be able to sustain the natural geological challenges that are unique to the region.
We offer cost-effective, custom seismic retrofitting by experienced engineers, click on the links below to view our work.
---
Two Story Residential – Soft Story Retrofit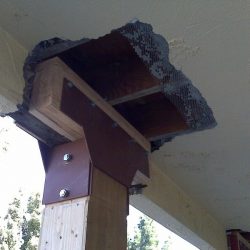 ---
Five Story Residential – Cast In Place Shear Walls
---
Commercial Office
---
Industrial Warehouse – Supports For New Wall Openings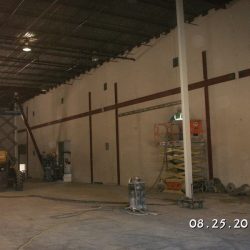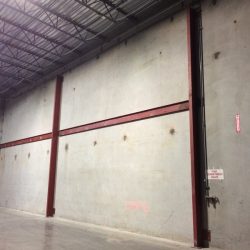 ---
Multi-Story Residential – Steel Moment Frames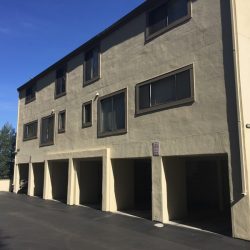 ---
Parking Structure – Repair
We have performed earthquake retrofitting for many structures in the Bay Area and beyond. Soft story retrofitting is one of our specialties and significantly lowers the risk of major property damage as well as lowering your insurance costs. There are several categories under which lost of our soft story retrofitting falls. These include joint reinforcement, shearing walls, and steel moment frames.
Joint Reinforcement
For two-story residential homes, we perform earthquake retrofitting in the form of parking level reinforcements. We increase the strength of post and beam joints, therefore increasing the strength of the bottom floor to hold up the rest of the building. If your home was built before 1979 and has a soft story, San Francisco municipal code requires you to perform earthquake retrofitting. Soft story retrofitting will also lower your earthquake insurance premiums.
Cast in Place Shear Walls
Another common feature we add to increase the earthquake readiness of a building is cast in place shear walls. In the examples of our earthquake retrofitting work here, you can see that we created a wall where there previously was none. The shear was cast in place and included rebar to reinforce the strength of the wall. A shear wall functions to brace the building against forces along the height of the wall. In multi-story residential buildings with a soft story, this type of retrofitting can significantly lower your risk of major damage in a quake.
Supports for New Wall Openings
If you are expanding or renovating your industrial space and are putting in new wall openings, you will need earthquake retrofitting to ensure the earthquake readiness of your building. Supports for new openings will strengthen the entirety of the building and could lower your earthquake insurance premiums. If you have an industrial space that needs new openings, call for a free consultation with our highly experienced engineers.
Steel Moment Frames
When it comes to soft story retrofitting, steel moment frames are a major player. These steel frames that are placed around large openings, such as garage doors and store windows, function to resist lateral movement during an earthquake. As a result of the massive soft story damage that occurred during the Loma Prieta quake, steel moment frames are an essential part of earthquake retrofitting. They will strengthen your building and significantly mitigate the risks of major damage in a medium quake, depending on the location and strength of the quake.
Damage Repairs
The Bay Area experiences small earthquakes nearly every day and most go unnoticed by most residents. However, you may notice cracks or breaks in walls or joints on your building. As leading engineers who have worked in the Bay Area for decades, we know the stresses and strains that constant small earthquakes can put on a structure, and better yet, we understand how to repair this damage.
Call us today to speak with an experienced engineers about retrofitting your building to strengthen it and to limit potential property damage.